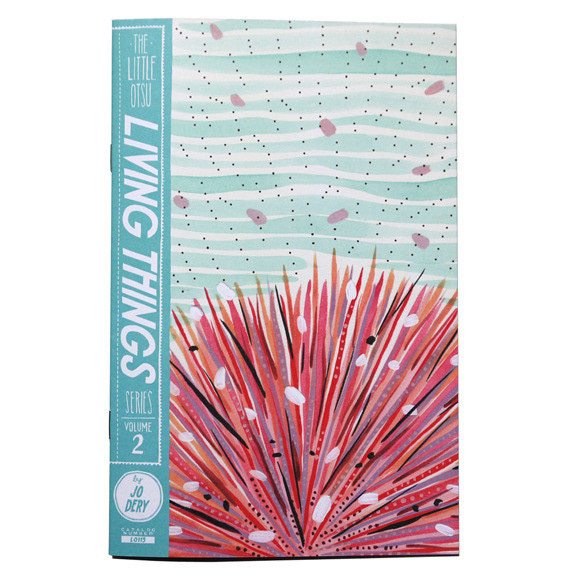 Pheromones: A Chemical Conversation
Saddle-stitched booklet, 16 pages (half full-color, half single color), 5.875" x 9" 
The Little Otsu Living Things Series is a new collection of mini art books in which different artists each explore one idea based around the theme of living things. The second volume in the series by artist Jo Dery is called "Pheromones: A Chemical Conversation" and is an exploration of how animals use pheromones differently to do things like mark territory, attract mates and even attack enemies. Jo's beautiful watercolor drawings of sea urchins and amazing line drawings of beetles meet dogs, cats, gulls and even people in this factoid-filled and often humorous book.