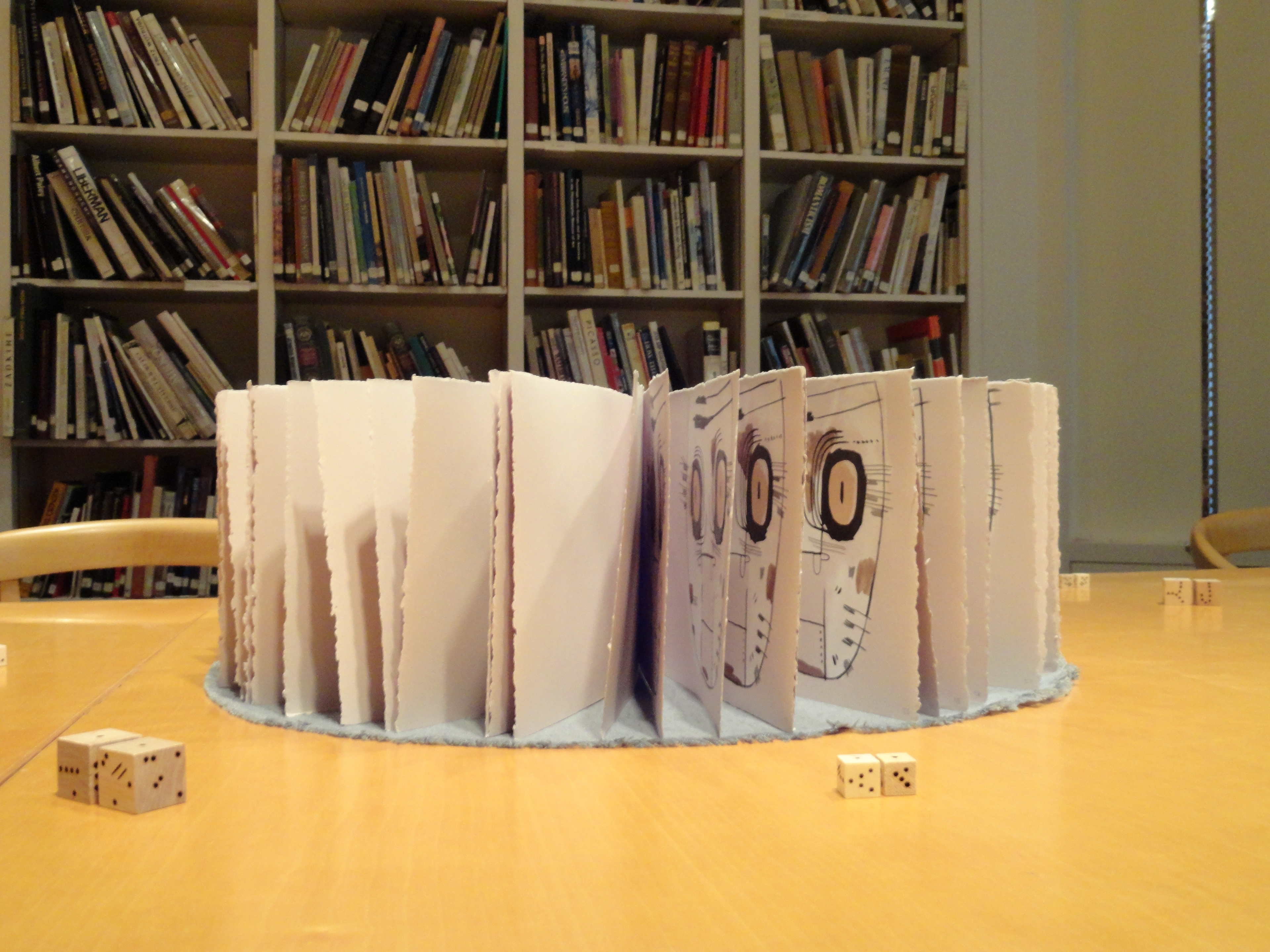 From the 2012 New England Biennial catalog: 
Jo Dery's animations are magnificent mash-ups that combine moments of collage, illustration, digital manipulation, photomontage, puppetry, and print. She has a knack for splicing together disparate narrative genres and structures – from folklore and fairytales to contemporary current events, and she is masterful at playing with pace, sequence, and repetition in ways that radically alter the viewer's expectations for how a good story can or should be told.
Her cinematic skills shine in films like Peeks (2009) – a frenzied, animated amalgam of jagged edge National Geographic animal cutouts, hand-drawn characters and backdrops, found footage of urban detritus in Providence, and shifts between positive and negative space. The carefully timed visual juxtapositions (and accompanying soundtracks) within Peeks make certain frames seem to vibrate with a hidden, primal energy and leave viewers wondering where the story will go next. This film was Dery's response to her return to the city after a two month MacDowell Colony residency – an experience she credits with fostering key conversations about experimental storytelling and ushering in a new era within her own artistic practice.  
Dery's recent work is an exploration of chance and change in both art and life – a conceptual trajectory born from her move from Providence, RI (where she was a founding member of the Dirt Palace feminist art collective) to Chicago, IL (where she is an Assistant Professor of Animation at DePaul University). For The 2012 deCordova Biennial, Dery presents a new animation and a set of thematically-linked books, bound in the round. Chapter Three is designed specifically for the museum's deNormandie library (a small room enclosed by built-in-bookshelves brimming with donated art books) and is a perfect fit with the disconnected narrative of art history housed within this space.